Meghan Markle,Duchess of Sussex & Queen Elizabeth II Step Out For First Royal Engagement Together
The former Meghan Markle now Duchess of Sussex made her first solo appearance alongside queen Elizabeth II on Thursday June 14,2018, as they visit the town of Chester together.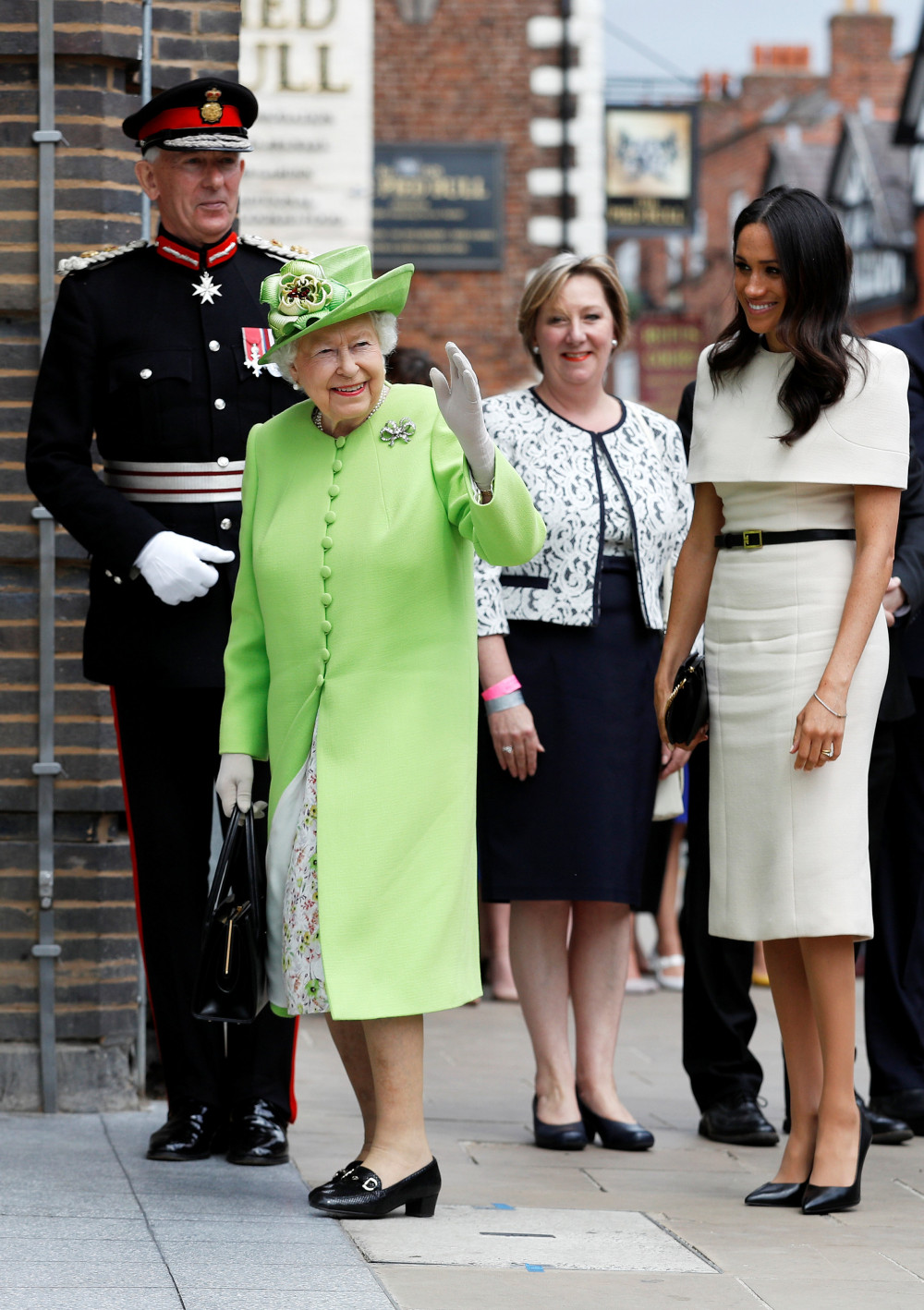 Meghan Markle accompanied the Queen as they attended the official unveiling of a new bridge in Widnes, Cheshire which the Queen formally opened, as well as the opening for the Storyhouse Theatre before they sat down for lunch at Chester's Town Hall.
While local school performed for the royal pair, they shared tiffs of laughter with each other.
See more photos below;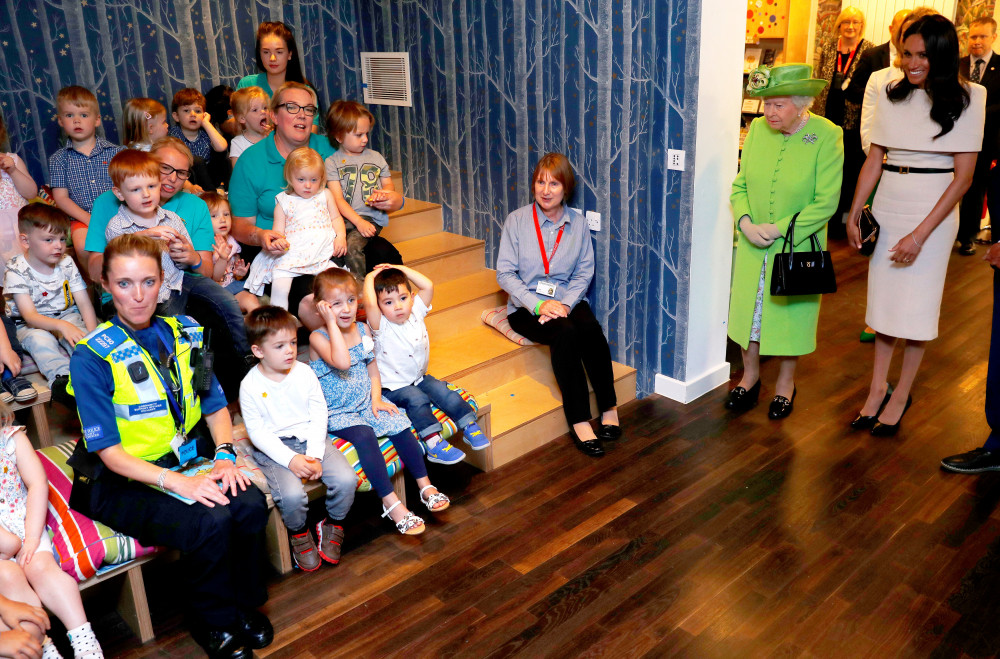 The queen and Meghan's public outing is the first time the new duchess has been seen out with the queen without any other members of the royal family. Royal author Ingrid Seward told People that Meghan's solo outing with the queen occurred much sooner than Kate Middleton's following her marriage to Prince William.