Details On Alizee Nielsen's Murder
Details have emerged how a Danish citizen, Peter Nielsen allegedly killed his Nigerian wife, Zainab Ali-Nielsen, popularly known as Alizee and her 4-year-old daughter, Petra in Lagos.
According to the late singer's sister, younger sister, Madaki Gift in an interview with NewsGuru, Gift attested that she heard the victim screaming for help before she was killed.
She said,
'My name is Madaki Gift I am Zainab's sister, the late Zainab who died. It just happened over night when she finished preparing the food for her husband.
"The housemaid went to her room and I was the last person to leave the kitchen. So after a while , there was a fight between both of them and she was just shouting "Help Help!!
"I woke my junior sister up asking her if she heard any noise, later I saw the man hitting her head on the floor.
"I tried to help but he locked everywhere, there was no way for me to run and call people to come and help.
"This was around 4am In the morning, by the time we got there later in the morning she was dead."
The Lagos State Police Public Relations Officer, SP Chike Oti, confirmed the arrest, saying the police are investigating the case. He said:
The state Commissioner of Police, Edgal Imohimi, has ordered the arrest of the suspect and he is in police custody. It is pre-emptive now to ascertain the cause of the incident. The CP has dispatched crime scene investigators to the place to pick evidences for analysis which can be used for prosecution.
The command has also written the Embassy of the suspect that the police are investigating the case.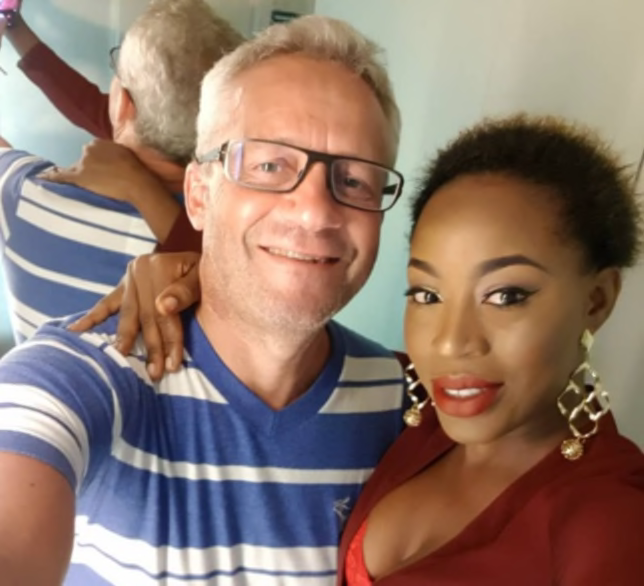 Meanwhile, the late singer's record label has issued a statement urging the Nigerian Immigration Service to be on the alert.
The statement partly read,
"Petra Entertainment Limited has received with shock news of the sudden demise of our artist Nielsen Zainab Joy (Aged 29) and her daughter Nielsen Petra (Aged 4) at their Banana Island, Lagos home on the 5th of April 2018.
"The late Nielsen Zainab Joy (also known as Alizee) was a Nigerian citizen married to Nielsen Peter Schau a Danish citizen resident in Nigeria."
"While we exercise restraint in making public comments on the circumstances surrounding the demise of Alizee and her daughter, – in order not to prejudices on-going police investigations – it has become important to correct some misinformation presently circulating in the media space. "We call all law enforcement agencies to speedily unravel the circumstances surrounding the demise of these vibrant Nigerians and bring all complicit persons and/or entities to justice.
"In the light of reports suggesting that Alizee's husband may be under police investigation in connection with these painful deaths, we particularly call on the Nigerian immigration Services to remain vigilant at this time and urge the cooperation of all foreign missions in the country.
"Our thoughts and prayers go out to the relatives of the late Zainab and Petra."